The Perfect Boredom Buster!
Worried about kid's screen time?
Not Anymore! This New Creativity Tool Box help's to Keep your kids away from screens and let them discover the little builder inside them!

Perfect for kids Above 4 years old, The Creativity kit boosts the development of several major factors that will influence the rest of their lives, and is a great investment for every child's future!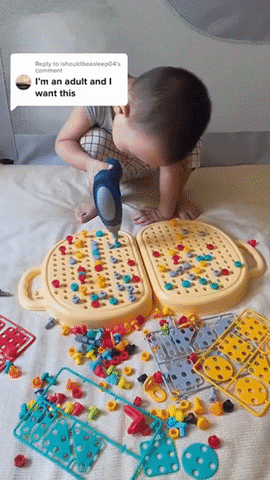 Inspire Your Child's Creativity And Boost His Intelligence
Warm tips: children play in the company of adults to avoid children swallowing the product by mistake.
Get Your Child Away From Screens And Entertain Them For Hours!

Inspire Your Child's Creativity And Boost His Intelligence

Let Your Child Become A Master At Solving Complex Problems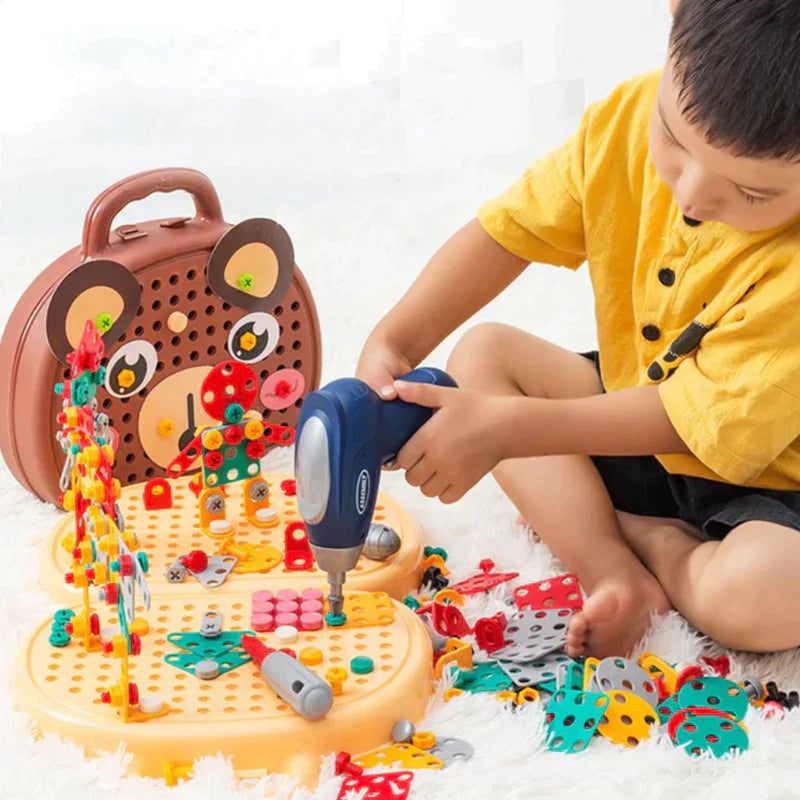 Improves their hand-eye coordination and fine motor skills
Playing with the Construction Drill Set will give your child the chance to use their imagination to create any design they like, and by creating a mental image of what they would like to construct, grow their mental rotation and spatial visualisation.❤
Kids learn while they play this toy!🎁
Material: plastic
Size: 27*7*24.5cm