Get that Gorgeous Look, No Matter how Cold it is!
There is no need for bravery to wear tights in winter. Our premium Cloudy Tights not only look like your regular sheer tights, they are also lined with warm Alpine Fleece. They keep you extremely warm in icy temperatures and comfortable for your skin!
What makes our Cloudy Tights so Special?
✔️ Keep you cozily warm
✔️ Look like transparent, but they are not
✔️ Resistant to running stitches, tears, holes
✔️ Extremely stretchy material to fit all sizes
✔️ Easily washable at 86°F (30°C)
More Skin Tones available soon 🤎
Wear whatever You want, whenever You want
You don't have to suffer anymore! The elegant look goes perfectly with dresses, skirts and also boots or high heels. The high-quality Alpine Fleece inside keeps you comfy and warm for icy temperatures of up to 5°F!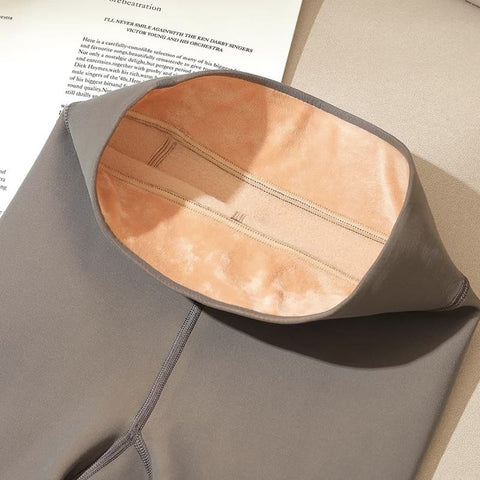 Shaping & Slimming.
You don't want to wear baggy clothes to stay warm? Our premium Cloudy Tights keep your legs in shape and accentuate your curves by flattening your tummy. The special push stitching on the buttocks makes your bottom look even more athletic and rounded. Definitely a must-have!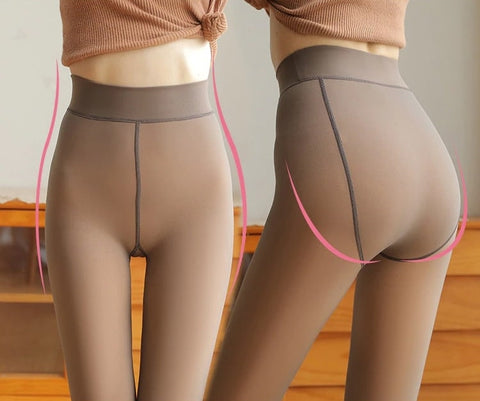 Always Comfy....
You can still move flexible without any restrictions. The seams are specially designed to be super-comfy, so that they will not bother you while walking or even running. No more snags or running stitches. Now you don't have to choose between cozy and functional!
One Size Fits It All
Thanks to the
ultra-stretchy material
, there is one universal size suitable for almost any body size. For the best comfort
, we recommend ladies that wear XL or more to grab aPlus Size

.