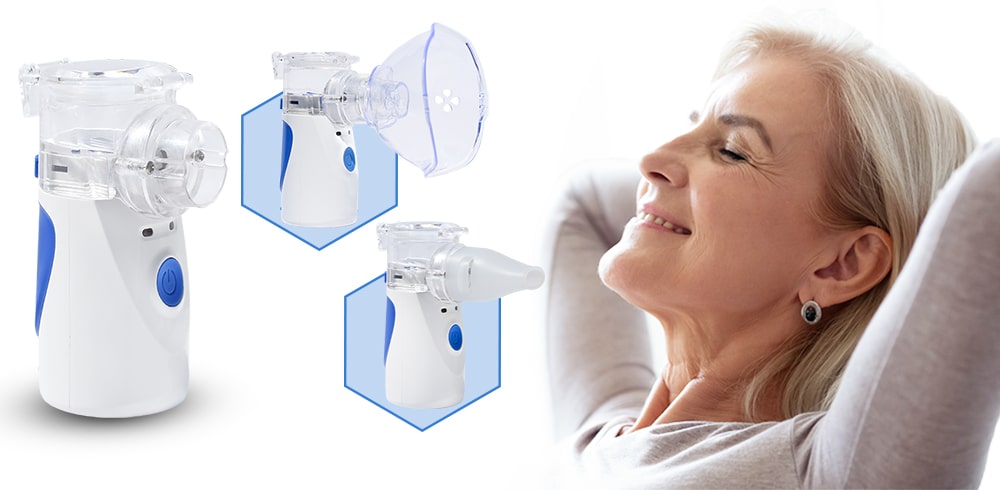 OPEN YOUR AIRWAYS WITHIN MINUTES
The Nebulizer 1.0™ is the newest innovation in at-home respiratory care, built to reinvent inhalers and traditional nebulizers. This
 Portable nebulizer uses vibrations to put out an Ultrasonic mist that is easy to inhale. The fine mist penetrates deep into your airways, giving you the ability to Breathe Freely and focus on what matters most.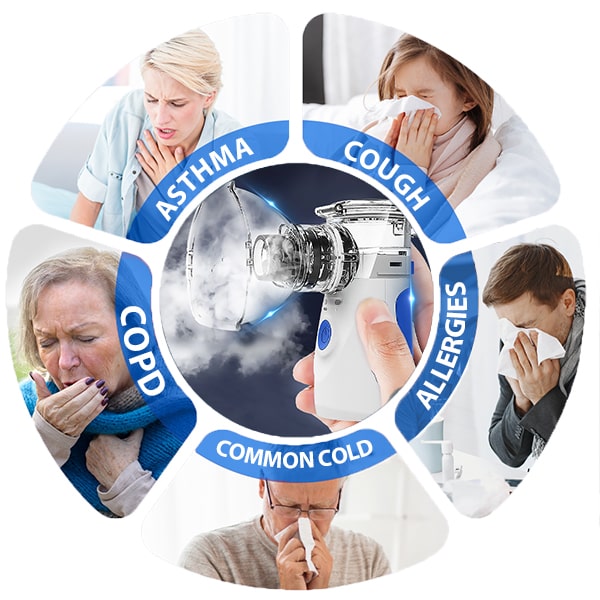 SOLVES THE MOST COMMON PROBLEMS
The Nebulizer 1.0™ is made for anyone that needs to open up their airways, and it provides relief for everything from a common cold to COPD. We are proud to provide the best solution possible for everyone.


COPD and Asthma: It can be used with any medication that could be dispensed in a regular nebulizer, including Albuterol and Budesonide. Our nebulizer is a great alternative to expensive inhalers and old-fashioned bulky nebulizers.
Common Colds and Allergies: It can also be used without medication. You can create an ultrasonic mist with water or a saline solution to clear your airways.



No Prescription Needed: 

Because our nebulizer can be used with and without medication, it is freely available without a prescription.
"
37 million Americans live with a lung condition like Asthma or COPD, and US adults have an average of 2 to 3 colds every year
"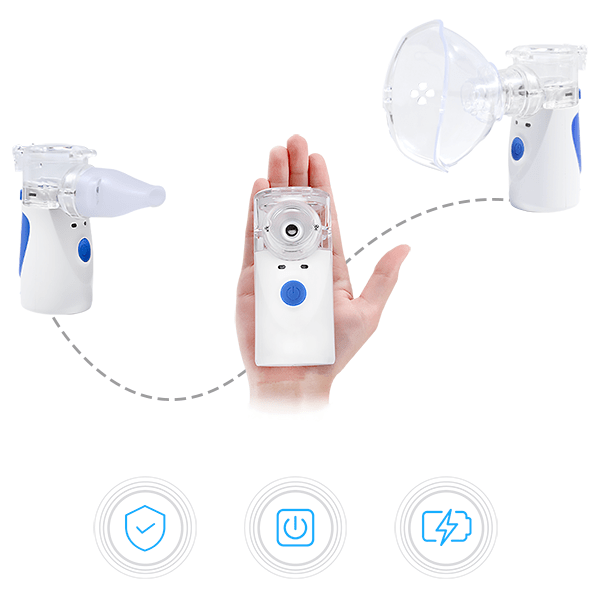 VERSATILE & USER-FRIENDLY TO FIT YOUR LIFESTYLE
Portable & Lightweight: Take the Nebulizer 1.0™ anywhere. It fits in the palm of your hand and is powered by two AA batteries or a power bank.


Completely Silent: Because this works with vibrations, it's extremely quiet – much more silent than noisy, old-fashioned nebulizers, so you don't have to worry about waking others up when using it in the middle of the night.


Safe For Everyone: The Nebulizer 1.0™ is approved for adults and children. It works with vibrations instead of heat, so the nebulizer is safe to use for all ages. This kit comes with an adult mask, standard mouthpiece, and children's mask.


Easy To Use: Simply press the button and inhale an ultra-fine mist. The one-button operation is extremely easy to use, and the nebulizer will continue running until the medicine cup is empty or the button is pressed again.


Fits Any Situation: Whether you are at home or traveling. The inclined medicine cup is made so that it can be used even when lying down and makes it easier to clean leaving less residue. Simply detach the medicine cup to clean it.


Built To Last & Perform: The Nebulizer 1.0™ is made from medical grade PVC and 306 high-quality stainless steel for long-term use. It's also rated IP22 waterproof, so it's protected from water and erosion at all times.
"
Alleviates Shortness Of Breath Quickly And Easily
"
WARNING! PLEASE BE AWARE THAT THE ORIGINAL NEBULIZER IS ONLY AVAILABLE ON OUR OFFICIAL WEBSITE (NEBULIZERX.COM) THERE ARE INCREASED RISKS ASSOCIATED WITH USING CHEAP / KNOCKOFF NEBULIZERS.
Traditional nebulizers    Inhalers           Nebulizer 1.0™
Very Noisy

Quiet

 Completely Silent

Medium density mist

-

 High density mist

Hard To Clean

-

 Easy To Clean

Expensive

Expensive

 Inexpensive

Not Portable

Portable

 Portable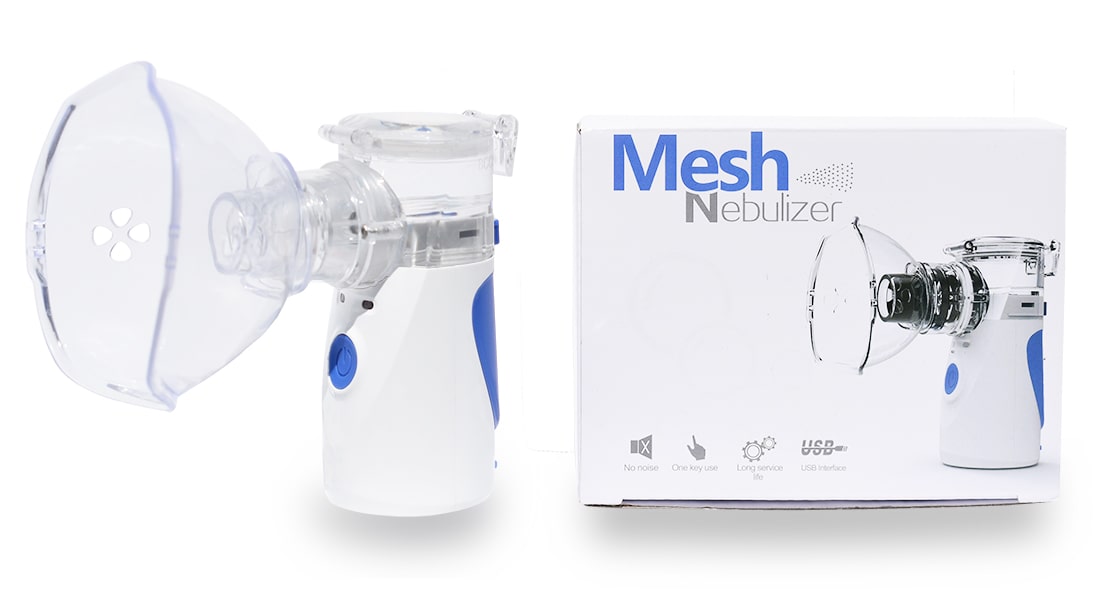 INVEST IN YOUR HEALTH TODAY!

We have tried and tested The Nebulizer 1.0™, we know it will work for you!

For The Best Experience, We Offer You


  50% OFF For a limited time only 


  Free 30 Day Warranty on all orders


  Free Tracked Shipping inside the US & Canada


  Free Accessories 1 mouthpiece, 1 adult face mask,
      1 kids face mask and a USB cable 

Dedicated Customer Service To Answer All Your Questions
DISCLAIMER: Content on this site is not a substitute for professional medical or healthcare advice, diagnosis, treatment, dietary, or safety advice, and may not be used for such purposes. Always seek the advice of your physician or other qualified expert with any questions you may have regarding a medical question, condition, or safety concern. Reliance on the information presented on this site is at your own risk.