Looking for premium quality headphones that offers comfortability andexcellent listening experience at once? This will be your best choice of all!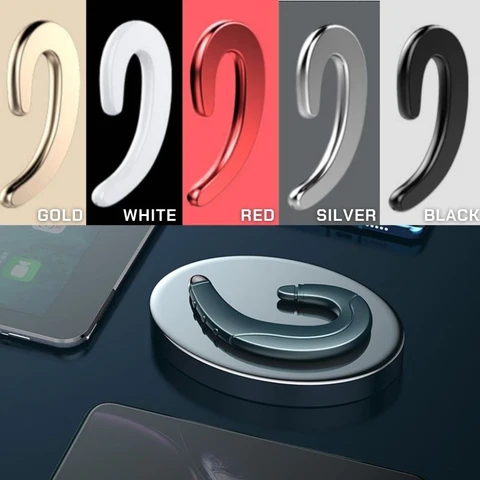 Provides incredibly amazing sound quality, with rich base, cohesive andcomfortable listening experience! Light-as-air earphone, which is great forexercising, office, daily use, driving, etc.
Designed with superior noise reduction, which allows you to turn down
external sound so you can stay focused during workout! 100% water & sweatresistant!
Specifications:
. Size: 71 x 38 x 6mm
. Color: Black/White/Silver/Gold/Red
Features:
. Amazing Sound Quality
Enjoy your music, pods and calls everywhere without
internet! Produces amazing and excellent sound effects, which is rich,cohesive.
. Comfy & Light
Designed as super lightweight, which could be used all day withoutcompromising on comfort. Fitted to wear for a long period of time.
. Reduce External Sound
Allows you to turn down the external sound so you can stay focused onwhat you're listening to. It won't block out the entire world to prevent
accidents.
. 100% Waterproof & Sweatproof
Completely water & sweat-proof that keep up with high-intensityexercises, throughout all weather conditions.Fits perfectly to ears, withcomfortability,and will stay secure when having rigorous workouts.
. Lightweight & Compact
Light-as-air that is great and comfortable to wear in different scenarios,such as exercising, office work,daily use, driving,etc.Easy to carry andcompact.
. Bluetooth Pairing
Features simple and instant pairing through Bluetooth. Simply tap tocontrol, play, pause, answer, hang-up, redial or change the order of thesongs.