THE #1 BEST SELLING FRYING PAN - NEVER
WORRY ABOUT FOOD STICKING EVER
AGAIN!
CERAMIC &TITANIUM FUSION:

Fashioned from a unique blend oftitanium and ceramic, this skillet is more durable than all otherceramic or steel cookware in your kitchen, ensuring that it will lastwith you.

SCRATCH RESISTANT COATING: Safely use hard utensils on yourfrying pan without fear of scratching its surface.Unlike other teflonor steel pans, our proprietary nonteflon CermiTech coating
ensures that you can whisk eggs without scratching the surface.
OVEN SAFE UP TO 500: Cook steaks with ease! our CermiTechmaterial blend allows you to safely use the pan on the stovetop orin the oven, making it more versatile than all other teflon coated orsteel pans.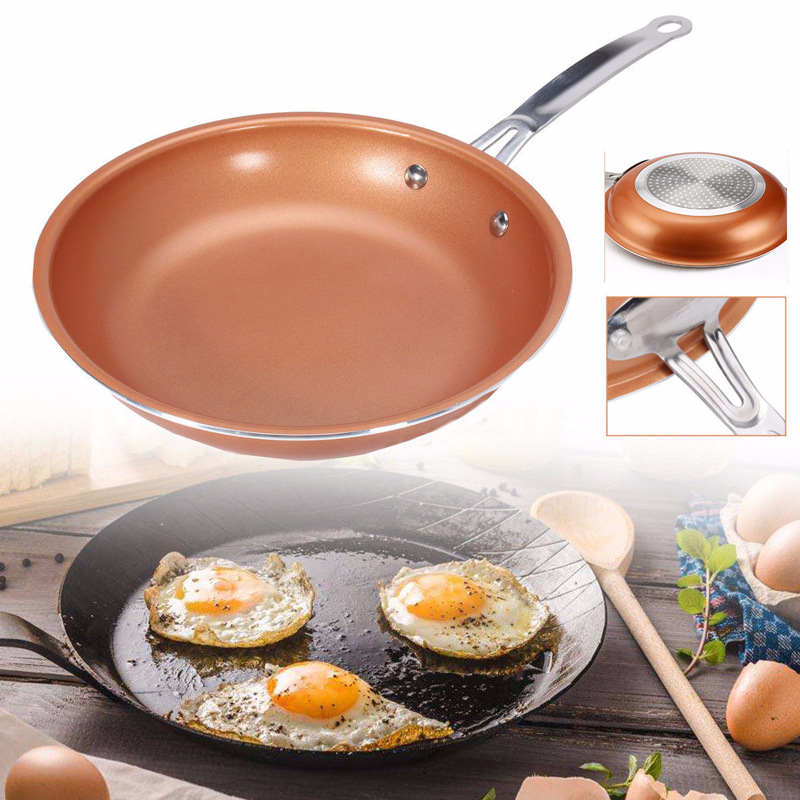 The large 10 Inch size allows you to cook a VARIETY of your favorite
foods WITHOUT the HASSLE of annoying sticking foods. WHY make life hard when
your DON"T have to?